(CNN) — A DNA match confirms Osama bin Laden was killed in a U.S. operation, a senior administration official told CNN Monday.
There are also photographs of the body with a gunshot wound to the side of the head that shows an individual who is not unrecognizable as bin Laden, a U.S. government official said.
No decision has yet been made on whether to release the photographs and if so, when and how.
Up-to-the-minute updates on bin Laden's death
The mastermind of the September 11, 2001, terrorist attacks — the worst terrorist attacks on American soil — was killed by U.S. forces Monday in a mansion in Abbottabad, about 50 kilometers (30 miles) north of the Pakistani capital, Islamabad, U.S. officials said.
Four others in the compound also were killed. One of them was bin Laden's adult son, and another was a woman being used as a shield by a male combatant, the officials said.
Clinton: Taliban cannot wait us out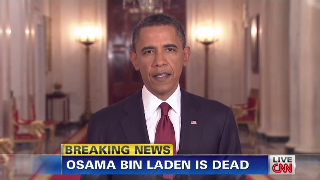 Obama: Osama bin Laden killed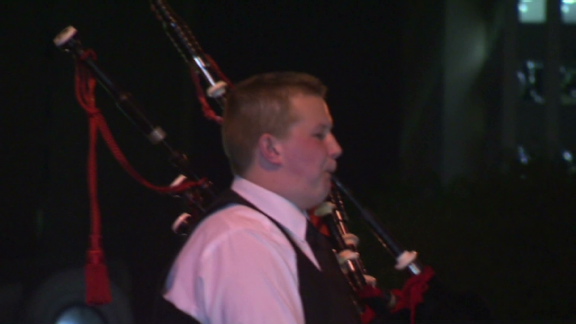 'Amazing Grace' at ground zero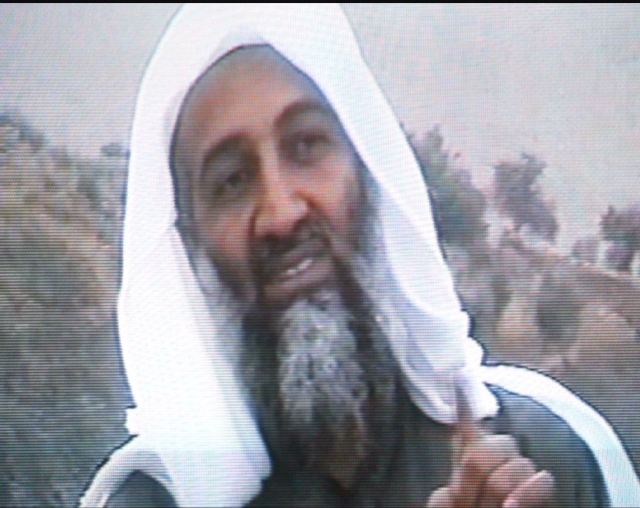 Timeline of bin Laden's death
A U.S. government official told CNN the operation that killed the founder and leader of al Qaeda was designed to do just that, not to take him alive. But another senior U.S. official told CNN the operation included instructions to arrest bin Laden alive if he surrendered — however, no one involved expected that he would surrender.
Details of exactly how the raid played out have not been released.
How U.S. forces conducted the mission
The successful operation sends a message to the Taliban in Afghanistan, U.S. Secretary of State Hillary Clinton said Monday.
"You cannot wait us out. You cannot defeat us. But you can make the choice to abandon al Qaeda" and participate in a peaceful political process, Clinton said.
"There is no better rebuke to al Qaeda and its heinous ideology," she said. "The fight continues and we will never waver."
Some doubted that the terrorist leader would ever be caught, she said, but "this is America… We persevere, and we get the job done."
Clinton also noted that bin Laden's death comes at a time of "great movements toward freedom and democracy."
Bin Laden's body was later buried at sea, an official said. Many Muslims adhere to the belief that bodies should be buried within one day.
via DNA match confirms bin Laden killed, official says – CNN.com.